In recent years, telehealth has gained an ever-increasing amount of popularity, notably in the area of mental health. The provision of mental health services via the use of technology, often known as telepsychiatry, has the potential to improve access to treatment for patients who, owing to factors such as their location or their financial circumstances, may otherwise have difficulty doing so. We will begin by discussing the fundamentals of telepsychiatry.
On the other hand, it also provides a one-of-a-kind challenge for professionals working in mental health, especially in terms of ethical issues and making sure patients get excellent treatment. This article will assist mental health practitioners who are interested in implementing telehealth into their practice with some helpful hints and things to think about. In understanding the fundamentals of telepsychiatry the 1st step is you want to understand what is telepsychiatry.
What is Telepsychiatry?
Telepsychiatry is the provision of psychiatric care using videoconferencing technology. This may encompass a wide variety of services related to mental health, such as exams and evaluations, as well as treatment and administration of medications. Patients may get treatment remotely via the use of telepsychiatry, eliminating the need for them to physically visit the office of a mental health specialist. This may be of particular assistance to patients who live in locations that are underserved or rural, as well as to patients who may have difficulties with mobility or transportation.
Benefits of Telepsychiatry
The benefits of telepsychiatry are the most important part when are you doing study fundamentals of telepsychiatry. When it comes to providing mental health services, telepsychiatry has the potential to provide a variety of advantages, including the following:
1. Improved access to medical treatment
Those who reside in regions that do not have access to mental health practitioners or who have trouble getting to appointments may benefit from the increased availability of mental health services that may be made possible via the use of telepsychiatry.
2. Cost-effective
Since patients don't have to travel to their sessions, the expense of conventional in-person treatment may be more than it would be with telepsychiatry.
3. More positive outcomes for patients
It has been shown that telepsychiatry is successful in treating a wide variety of mental health issues, and patients may feel more at ease and experience less stigmatization while getting therapy in a setting that is familiar to them.
4. Enhanced participation of the patient
Patients are more likely to attend their sessions when they do not have to travel, hence the use of telepsychiatry has the potential to promote patient participation.
5. A schedule that may be adjusted.
Patients who work sporadic hours or who are responsible for the care of others may benefit from the increased schedule flexibility that may be made possible by telepsychiatry.
Challenges of Telepsychiatry
Fundamentals of telepsychiatry, Using telepsychiatry as a method of providing mental health care comes with a lot of possible advantages; nevertheless, there are also a number of obstacles to take into consideration, including the following:
Since it needs patients to have access to dependable technology and the internet, telepsychiatry may not be an option for many patients.
It is the responsibility of professionals working in mental health to ensure that the confidentiality of patient information is maintained at all times and that any technology used complies with HIPAA standards.
Insufficient capacity for nonverbal communication
While evaluating a patient's mental health, mental health practitioners may be less able to pick up on nonverbal clues that are vital to the process. Telepsychiatry may have this effect.
Considerations pertaining to ethics
While using telepsychiatry, mental health practitioners have a responsibility to take into account a number of ethical factors, including informed consent, confidentiality, and the provision of high-quality treatment.
If you are a mental health practitioner who is interested in implementing telepsychiatry into your practice, the following advice and things to think about are some things you should bear in mind and study on Fundamentals of telepsychiatry:
Make sure you have all of the necessary technological equipment.
It is necessary to have access to dependable videoconferencing equipment as well as the Internet in order to be able to deliver telepsychiatry services. Think about making an investment in a camera and microphone of high quality, and make sure that your internet connection is both dependable and quick.
Think about any possible worries about safety.
Be sure that any technology you use for providing telepsychiatry services complies with HIPAA standards for safety and confidentiality. Think about encrypting any information that is sent over the internet during your sessions or utilizing a safe telemedicine platform.
Discuss the importance of informed consent
Before commencing to provide telepsychiatry services, it is important to make sure that patients are aware of the potential drawbacks as well as the advantages of this method and to acquire their informed permission.
Take into consideration the influence that this might have on the therapeutic relationship:
The capacity of mental health professionals to read patients' nonverbal signals and build rapport may be hindered when they engage in telepsychiatry, which may have an effect on the therapeutic interaction between the patient and the psychiatrist. Explore methods for establishing rapport and a therapeutic connection via the internet, such as asking open-ended questions, actively listening to the other person, and empathizing with them.
It's possible that telepsychiatry isn't the best option for every patient or every kind of mental health care. Think about the constraints that telepsychiatry imposes on your own practice, and figure out which kinds of services may be successfully delivered through the Internet.
Fundamentals of telepsychiatry, mental health professionals are required to guarantee that they provide high-quality treatment to their patients. This may entail conducting regular checkups with patients in order to monitor their development and evaluate any difficulties that may arise as a result of the usage of technology.
Discuss any possible ethical concerns that may arise.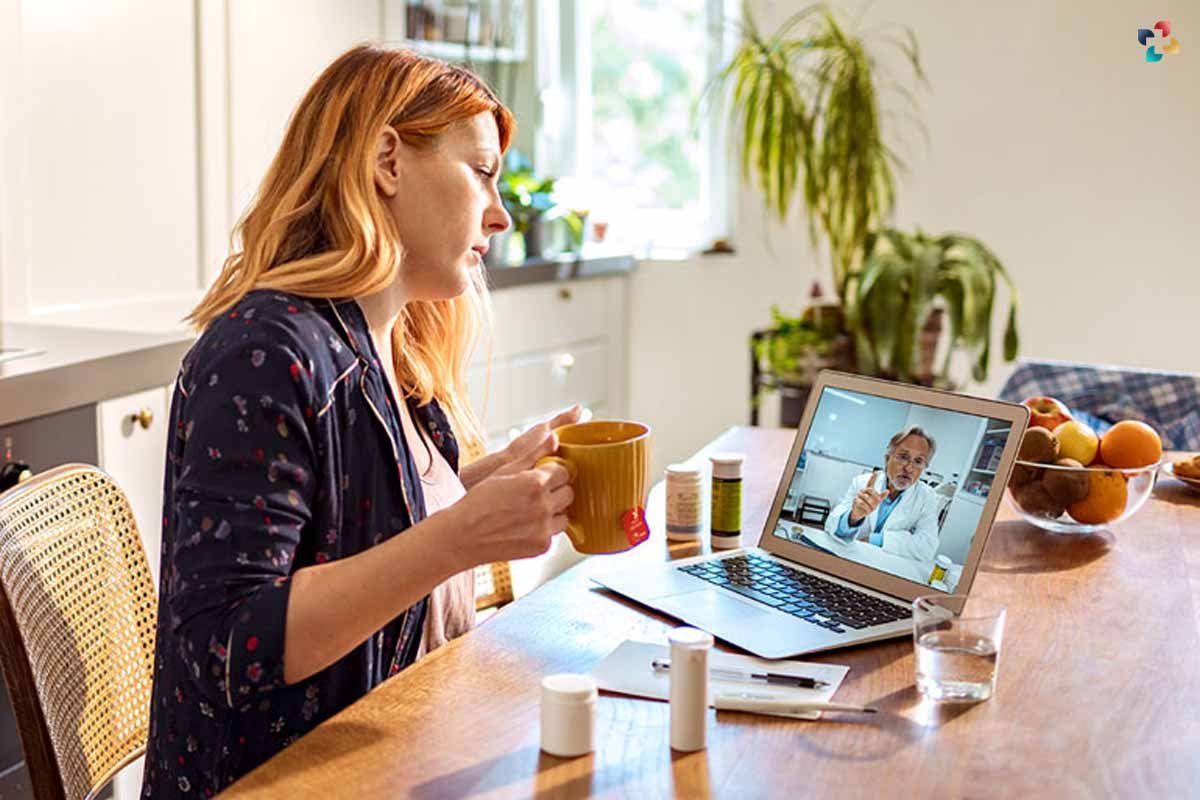 The use of telepsychiatry raises a number of possible ethical concerns that need to be addressed by experts in the mental health field. These concerns include informed consent, confidentiality, and the possibility that technology would disrupt therapeutic interaction. Always be careful to discuss these concerns with patients and seek help from the appropriate professional groups.
BOTTOM LINE
The use of telepsychiatry by mental health practitioners has the potential to be a useful technique for increasing access to treatment as well as improving patient outcomes. On the other hand, it also poses a number of one-of-a-kind difficulties, in particular with respect to ethical issues and making certain that patients get excellent treatment. By resolving these issues and adhering to best practices, mental health practitioners will be able to successfully adopt telepsychiatry into their practices, which will in turn increase patients' access to treatment.