There is an abundance of evidence that the cloud solution for healthcare is revolutionizing, such as the hosting of remote patient monitoring apps, the execution of sophisticated analytics for medical research, and the facilitation of cooperation. Moreover, these advantages are not exclusive to the realm of medical care; they may also lead to better data center security, cheaper data center expenses, less downtime, and greater scalability.
Larger hospitals and health systems with substantial IT resources and personnel have been the early adopters of cloud computing in healthcare. Due to limited resources and the potential for classic cloud migration blunders, such as installing cloud technology in pieces, smaller companies, particularly those servicing rural regions, tend to be more careful.
The pros and drawbacks of the most prevalent cloud alternatives, such as public, private, hybrid, and multi-cloud, should be thoroughly explored by any company that is still on the fence about making the move to the cloud.
Here is How to Find the Right Cloud Solution for Healthcare Organizations;
1. Weighing the Options: Public, Private, Hybrid, and Multicloud
If you need more processing power or storage for your apps and data, but don't want to build a data center from the ground up, a public cloud solution for healthcare is a great option. By working with a cloud solution for healthcare service providers, you can take advantage of their physical security measures for your computing and storage infrastructure, as well as their identity and access management tools, such as multifactor authentication, role-based access control, and single sign-on.
However, when it comes to the public cloud, enterprises are basically on their own in terms of guaranteeing HIPAA compliance and HITRUST certification. CSP contracts' tiered pricing methods may also result in unanticipated expenses, therefore customers should be aware of this. Before going further, they must decide what will be hosted on the public cloud.
The flexibility of public cloud services is combined with the privacy of on-premises equipment in a private cloud solution for healthcare. Companies have far greater say over their hardware and software in a private cloud, regardless of whether it's hosted inside, externally, or via a CSP. Security and access policies, individualized infrastructure, and rules and regulations all fall under this category of management.
The private cloud solution for healthcare has a higher initial expenditure than the public cloud since it must support more hardware and software. Additionally, cloud management software and virtual machines or containers for hosting cloud services are sometimes essential components of private cloud architecture. This may increase adaptability and productivity, but it often demands specialized knowledge that might be hard for small or rural enterprises to acquire.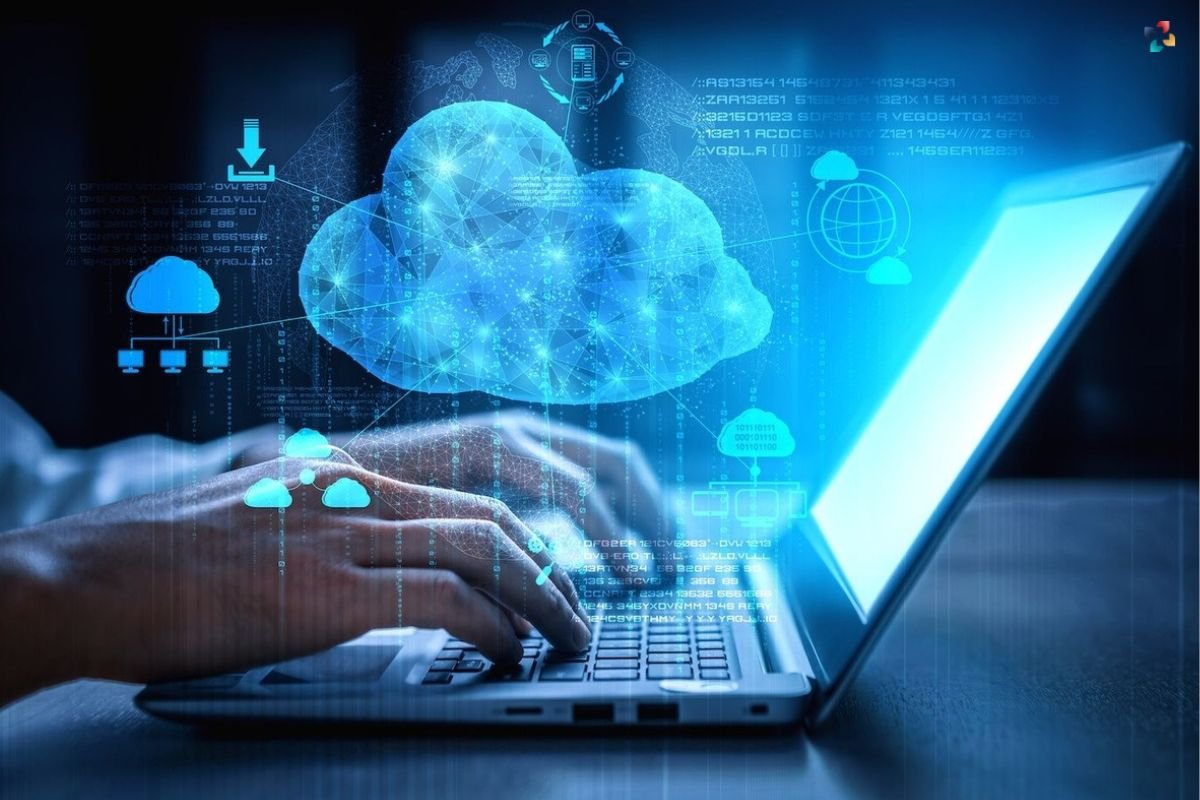 The hybrid cloud solution for healthcare architecture enables businesses to make use of both public and private cloud solutions. Typically, databases and programs containing PHI and other sensitive data will be kept on-premises, but applications that may need extra storage or processing resources on short notice (like analytics) may operate on the public cloud.
The "best of both worlds" nature of the hybrid cloud has made it a hit in the healthcare industry. Nonetheless, businesses must invest time and effort into formulating a hybrid cloud strategy that details where and how services will be housed and administered. To successfully migrate their data and apps from the public cloud to the private cloud, businesses must have the necessary infrastructure and technical knowledge. It may be challenging for smaller businesses to meet these objectives if they lack the necessary skills.
The last kind of cloud strategy is the multi-cloud method, which draws from numerous public and/or private cloud providers. This architecture lessens a company's dependency on a single cloud service provider, decreases latency by using geographically proximate data centers, and allows businesses to choose the best cloud solution for healthcare service providers for each individual service need (e.g., backup, testing, disaster recovery, etc.).
But using several clouds raises new challenges in terms of security and governance, and clouds from different providers are not likely to work together. The process of choosing which vendor to utilize for a given task, much alone juggling several contracts with different CSPs, may be daunting. Again, businesses that lack in-house experience may struggle to overcome such operational issues.
2. Collaboration: A Crucial Element in Successful Cloud Implementations
Rural hospitals and health systems would be prudent to evaluate what an external partner might do for them in light of the limits of local resources, lower IT budgets, and talent recruiting.
When it comes to cloud security and administration, for instance, the extras provided by public CSPs are likely to provide a degree of safety that smaller enterprises could not accomplish on their own. In addition to reducing the cost of application operation and maintenance and making more room on-premises for revenue-generating operations, moving to the cloud solution for healthcare may help businesses exit the data center industry.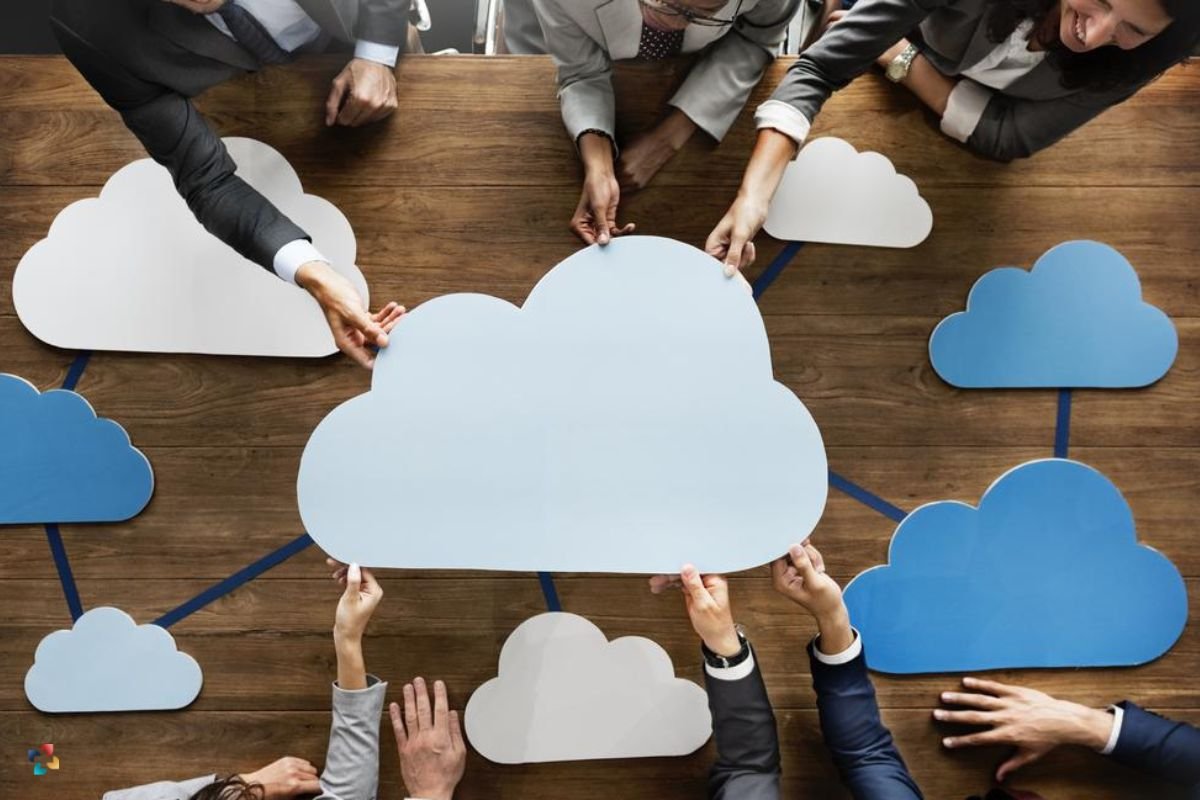 In addition, a rural business might delegate some of its cloud security and administration duties to a distant managed services partner. This will free up the on-site IT staff to do what they do best: cater to the requirements of the hospital's patient care and operational departments.
Accessing government initiatives that may support cloud connectivity is another option for tiny healthcare companies in remote areas. Iowa's state-run network for public communications is a prime example. Access to many public cloud services firewall security, distributed denial of service mitigation, and redundancy are just some of the benefits of this fiber optic network connection for healthcare (as well as education, government, and public safety).