The term "artificial intelligence" AI in the pharma industry refers to a network of linked and automated technologies in the biotechnology industry that is capable of operating independently, with very little or no involvement from humans. Artificial intelligence (AI) is a nascent technology that is gradually being integrated into several aspects of the pharmaceutical industry, including medication research, diagnostics, and even patient care.
Even if its most significant effects are still some years away, artificial intelligence is already generating excitement among executives working in the biotech industry. In point of fact, every major participant is already experimenting with various applications of AI in the Pharma Industry.
There is no denying that artificial intelligence will impact each and every one of the facets of our existence. More significantly, executives working in the pharma sector are looking at different ways that artificial intelligence might be used in their area of business, which includes healthcare (or the biotech industry to be more precise).
In addition, a number of major firms in the pharmaceutical industry have already begun to explore the possibilities presented by machine learning and artificial intelligence.
machine learning
pharmaceutical industry
The Implementation of AI in the Pharma Industry;
1. Novartis uses AI to get insights from the data collected in clinical trials.
In terms of revenue, sales, and market capitalization, Novartis is one of the biggest pharmaceutical firms in the world. Currently, the company is at the forefront of applying AI in the pharma industry to rethink medication development.
Researchers at the Novartis Institute for BioMedical Research (NIBR) are using artificial intelligence (AI) technology to collect, evaluate, and acquire insights from clinical trial data derived from a variety of Novartis's own internal sources.
At Novartis, the ultimate goal is to maintain accurate records of trial enrolment while also accurately estimating related expenses and ensuring quality. The findings have been quite unexpected, with the Institute reporting a reduction of 10–15 percent in the amount of time needed to enroll patients, particularly during the first stages of clinical studies.
However, that is not all that Novartis has to offer in terms of AI in the pharma industry. The pharmaceutical business with headquarters in Basel is also making use of Machine Learning and Deep Learning, in addition to a multitude of other healthcare technologies such as Big Data, in order to speed up the process of discovering and developing new treatments.
How does artificial intelligence change the way that researchers at Novartis find novel treatments and develop them?
Great question. It turns out that the same technology that allows you to tag photos on social media platforms like Facebook or Instagram can be leveraged to sort through and group a series of digitized images of cells treated with concoctions of different experimental compounds. This was discovered by researchers at the University of California, San Diego.
Deep learning AI in the pharma industry is being used by researchers at Novartis to simulate the way in which human eyes and brains interpret visual information from photographs. The human eyes employ neural networks that are densely linked in order to translate the observed light patterns into the forms and colors that we identify with known people, objects, and other things that are in our environment.
The researchers at Novartis took a page from this book and trained an algorithm to identify small changes in cells that occur as a result of the treatment of those cells with particular experimental chemicals. Even at varying doses, the "neural network" on the computer was able to accurately predict approximately one hundred percent of the outcomes for the cells that were treated with one hundred unknown substances.
In other words, the machine learning algorithms used by Novartis are able to categorize chemicals that have the same visual impact on specific cells at lightning-fast rates. This implies that drug discovery insights that would normally take people a few months, or even years, to produce will now just take a few minutes (or even seconds!).
2. A partnership between Boehringer and Bactevo AI to increase both the quality and the pace of drug discovery
To accelerate the process of drug development, Boehringer Ingelheim has formed a partnership with AI in the pharma industry technology startup Bactevo, which is situated in the United Kingdom. In the context of this partnership, Boehringer will make use of Bactevo's AI-powered platform, known as the Totally Integrated Medicines Engine platform (TIME), in order to improve the effectiveness, rate, and quality of the process of drug development beginning with small molecule lead compounds.
As a result of AI in the pharma industry agreement, the amount of time needed to bring medications to market that cure illness caused by errors in mitochondrial function will be cut down significantly. In essence, it pulls together Boehringer's extensive expertise in the field of drug research with the cutting-edge TIME drug discovery platform in order to find novel treatments for ALS, Parkinson's disease, and Alzheimer's disease.
3. During preclinical testing, Verge Genomics makes use of AI to speed up the discovery of new drugs.
Verge Genomics is the brainchild of two well-known AI in the pharma industry experts named Alice Zhang and Jason Chen. The company combines recent developments and innovations in the fields of genomics, machine learning, and neuroscience to deliver a novel strategy for the discovery of new drugs and therapies for brain disorders.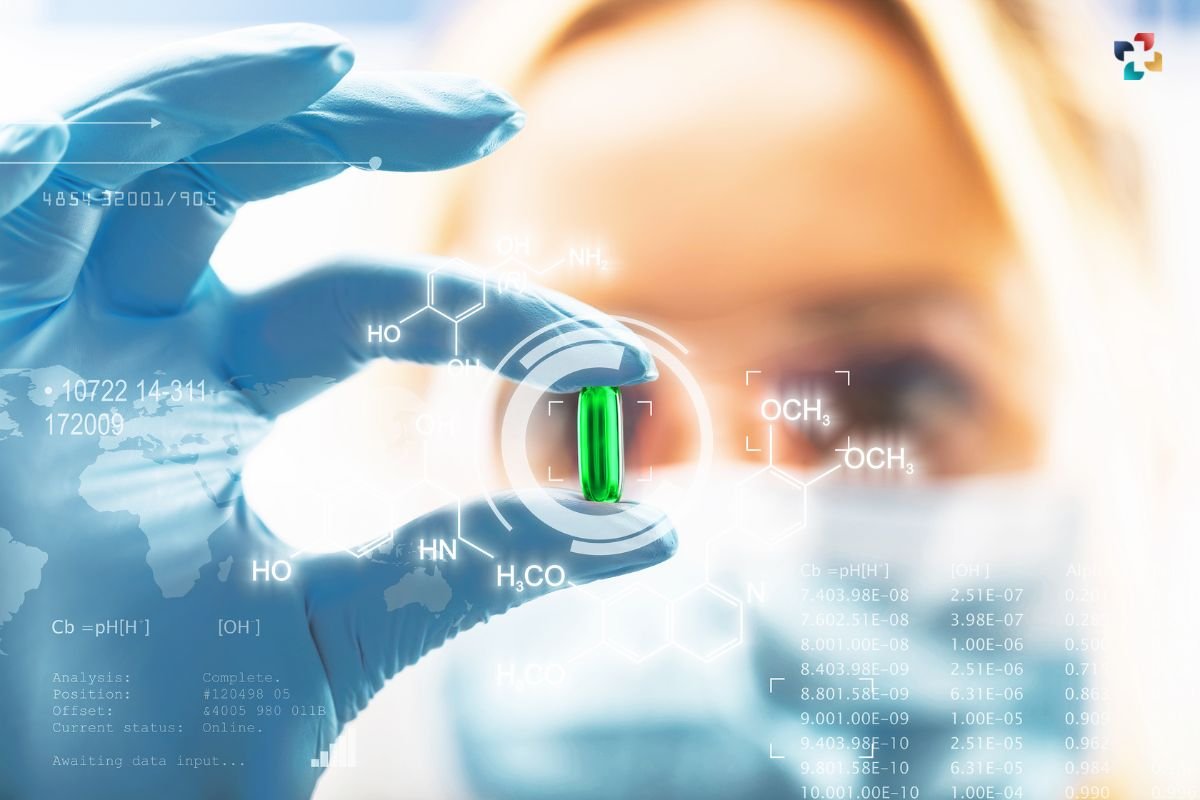 Verge Genomics' team, which includes ten medical professionals with extensive expertise and experience in fields such as applied mathematics, biostatistics, drug development, machine learning, and biophysics, is responsible for the creation of one of the most complete gene data sets. They use AI in the pharma industry, big data, and machine learning to acquire and analyze various data sets in order to expedite the process of drug discovery and development, particularly during preclinical trials.
Bottom Line
AI is grabbing space in every industry these days and the pharma industry is not an exception. It has made the functioning of the industry better and contributed to the betterment of the future. We hope this article added some value to your knowledge regarding AI in the pharma industry.