Multiple types of metabolic disorders and diabetes mellitus exist. Treatment for diabetes and high blood sugar might include a number of different strategies to Manage Diabetes with Aromatic Herbs. Some research has linked plant use to improved glycemic control, along with additional health benefits including reduced cholesterol and enhanced insulin secretion and renal function.
Some plants have therapeutic properties in a wide variety of their parts, including fruit, seed, leaf, flower, bark, and root. The 10 herbs and spices discussed in this article have all shown promise in the treatment to manage diabetes. Damage to the beta cells of the pancreas, which produce insulin, is what causes diabetes.
Here are some ways to Manage Diabetes with Aromatic Herbs, Fruits, and Spices;
1. The Use of Herbs and Spices in the Treatment and Control of Diabetes
A diabetic's sugar levels may be managed with the aid of many lifestyle changes. Among these adjustments is switching to a healthier diet, such as the Mediterranean or DASH plan.
Herbal remedies have also been tried to Manage Diabetes with Aromatic Herbs, with varying degrees of success depending on the severity of the patient's condition and any problems they may have developed.
A person with diabetes and hypertension may benefit from consuming cinnamon. In studies, this seasoning was shown to decrease hyperglycemia and carbohydrate digestion and boost insulin sensitivity.
Plain oatmeal, fresh berries, and cinnamon create a diabetes-friendly breakfast. An additional advantage of this meal is that its high fiber content mitigates sugar absorption, minimizing a surge in blood sugar levels.
2. Extracts from the Aloe plant are used for many health purposes.
Clinical studies have demonstrated that aloe vera extract improves insulin sensitivity and lowers HbA1C levels in prediabetic individuals. Consuming aloe vera in the form of capsules or juice was shown to lower blood sugar levels in one research to Manage Diabetes with Aromatic Herbs.
3. Basil
The anti-diabetic properties of basil have been known for quite some time. Acting on enzymes involved in metabolizing carbohydrates, it is considered to help reduce blood sugar levels and Manage Diabetes with Aromatic Herbs. It does this by increasing glucose oxidation in the liver.
Holy basil, or Tulasi, or Ocimum tenuiflorum, is a fragrant plant of the Lamiaceae family. Consuming basil on a daily basis has been shown to assist diabetics to manage their blood sugar levels. The antioxidants in the plant's leaves create compounds including eugenol, methyl eugenol, and caryophyllene, which help pancreas cells work correctly and, in turn, improve insulin sensitivity.
In the end, this method aids patients in maintaining healthy blood sugar levels. In addition, regulating blood sugar levels is only one of many ways in which this sacred herb might help. Tulsi leaves are beneficial for the body in many ways, including the digestive system, the skin, and the reduction of oxidative stress.
Consuming 2 grams of tulsi leaf extract alone or in combination with neem leaf extract succeeded in reducing the symptoms of diabetes in a small randomized study of diabetic individuals. Results may vary from person to person.
However, the research showed that tulsi or other herbs/spices alone can't reduce blood sugar levels. Although tulsi leaf consumption has shown promise for diabetes treatment, it is most effective when used in conjunction with medication therapy to Manage Diabetes with Aromatic Herbs.
4. Bilberry
One of Europe's most beloved fruits, the bilberry, is quite unlike its American counterpart, the blueberry. From afar, these two fruits may seem identical, but they are really quite distinct from one another. Bilberry, unlike blueberry, is not as firm, and its flavor is sweet with a hint of tartness and acidity.
In addition, bilberries are considered preferable to blueberries because their color is uniformly blue and because the anthocyanins, the healthy antioxidants that combat diabetes, are concentrated in the blue pigment. One high-quality research shows that patients whose daily diets consistently include 400 grams (g) or more of fresh bilberries have significant improvements in their metabolic disease and Manage Diabetes with Aromatic Herbs.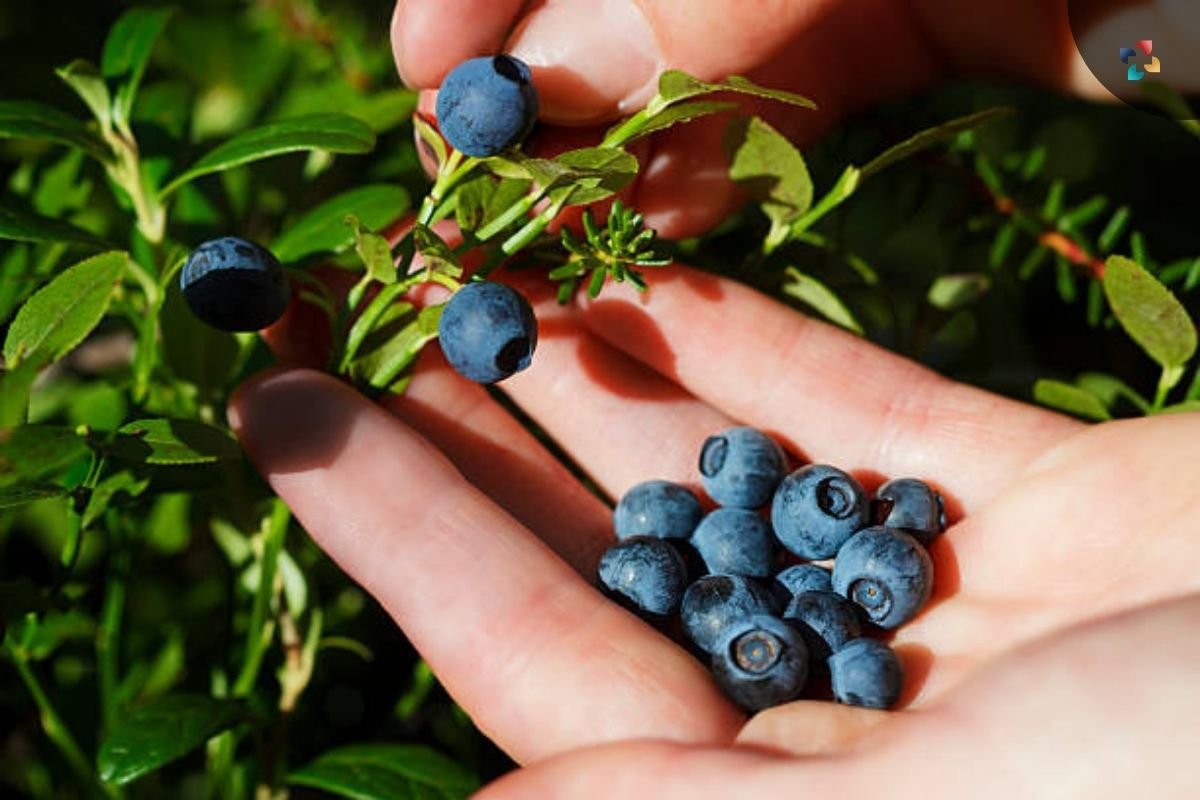 Tannins, flavonoids, polyphenols, and a high concentration of chromium have all been found in Bilberry leaves, as have been reported by a small number of other research. All of these components have been shown to be effective in combating diabetes.
Although Manage Diabetes with Aromatic Herbs has only been established theoretically and has limited applicability, the fact that its leaves contain specific compounds like glucokinase and neomirtilline that can help manage blood sugar is undeniable.
Moreover, to Manage Diabetes with Aromatic Herbs, bilberry leaf flavonoids may aid diabetic patients with circulation problems, according to several studies. While these studies are still in their infancy, bilberry shows great potential as a natural means of reducing blood sugar levels. Both the fruit and the leaves are beneficial to a person's health, including their eyes, heart, and inflammation levels.
5. Turmeric
This well-known spice (which many people also believe to be a fantastic herb) is not only well-known for its ability to bring flavor to our foods but also for its crucial characteristics that fight against diabetes and cancer problems. Curcumin, found in turmeric, is what gives it its health benefits. Its anti-inflammatory, anti-aging, and antioxidant property make it useful for Manage Diabetes with Aromatic Herbs.
6. Ginger
Flowering ginger is cultivated for the rhizome, which has culinary and medicinal use to Manage Diabetes with Aromatic Herbs. It has been used as a medicine for thousands of years and is extensively produced in India, Jamaica, Fiji, Indonesia, and Australia. Few people are aware of the amazing health advantages of ginger, despite its widespread usage in making scented tea, savory foods, and tasty drinks.
A wonderful herb for combating diabetes and high blood lipids, since it tackles the disease from every angle. That's not all: it also helps with weight reduction. Fundamentally, ginger has specific components that hinder crucial enzymes that directly impact how carbohydrates are metabolized and insulin sensitivity as a whole. As a consequence, a diabetic's blood sugar levels are easier to manage due to increased glucose absorption in the muscles.
Manage Diabetes with Aromatic Herbs, manage diabetes to lowering blood sugar levels, ginger has several other advantages for patients. It aids in the prevention and treatment of motion sickness, the easing of cold symptoms, the reduction of inflammation and discomfort, and the promotion of healthy digestion and lipid levels.
To Manage Diabetes with Aromatic Herbs, and to keep yourself healthy, use this medicinal plant in either fresh, dried, oil, or pill form. Thyme, tarragon, stevia, sage, rosemary, peppermint, garlic, fennel, dill, dandelion, and a host of others help a diabetic battle this worrying metabolic disease. When taken properly and in conjunction with conventional medical care, these cures may do wonders for your health. However, they should not be used alone.
Bottom Line
Managing diabetes can be difficult for patients as well as their family members. However, it could be treated with aromatic herbs, juicy fruits, refreshing spices, etc. Moreover, there are fewer possibilities that these methods can have side effects on your body. We hope you will implement these techniques and manage your or your loved one's diabetes.
10 Natural Foods and Spices to Lower Blood Sugar Fast!