Demand for life science specialists with expertise in multiple worldwide markets is rising as the globalization of the sector continues and the need for novel medical solutions skyrockets.
Gaining international business experience may set you apart from the competition and lead to some very intriguing career prospects. However, where precisely might one identify the most promising openings?
We have compiled a list of the top cities offering life science-related employment worldwide at the present time, including some of the best Locations for Lifesciences Jobs. We have evaluated them based on their economies, levels of innovation in the sector, quality of living, and the number of job openings in both local and foreign life science firms.
Here are 10 Best Locations for Lifesciences Jobs in the World;
10. Australia
Australian cities including Melbourne, Sydney, and Brisbane have attracted a number of cutting-edge biotechnology and health technology firms thanks in large part to government R&D tax incentives and the generosity of Australia's internationally known regulatory authorities. These cities are considered to be prime locations for lifesciences jobs due to the thriving biotechnology and medical devices industries in Australia.
There are plenty of opportunities for biotech and medical technology experts in Australia, where the life sciences sector employs 243,406. In addition to the rising need for employees with skills and expertise in the fields of digital health technology and medical cannabis, several top global life science organizations have a significant presence in Australia and offer a broad variety of roles.
Living and working in Australia is high on many people's wish lists. Having above-average income and wealth, environmental quality, health, well-being, and housing, it routinely rates as one of the top nations in the world for quality of life.
9. Spain
Spain is one of the world's most competitive and active marketplaces for life sciences, making it an attractive location for international biotech and pharmaceutical corporations to establish their headquarters, R&D, and manufacturing operations. This has led to many Locations for Lifesciences Jobs in the country. The pharmaceutical business alone receives almost 20% of total private R&D investment, and the nation is proud of its continued commitment to R&D and favourable investment policies.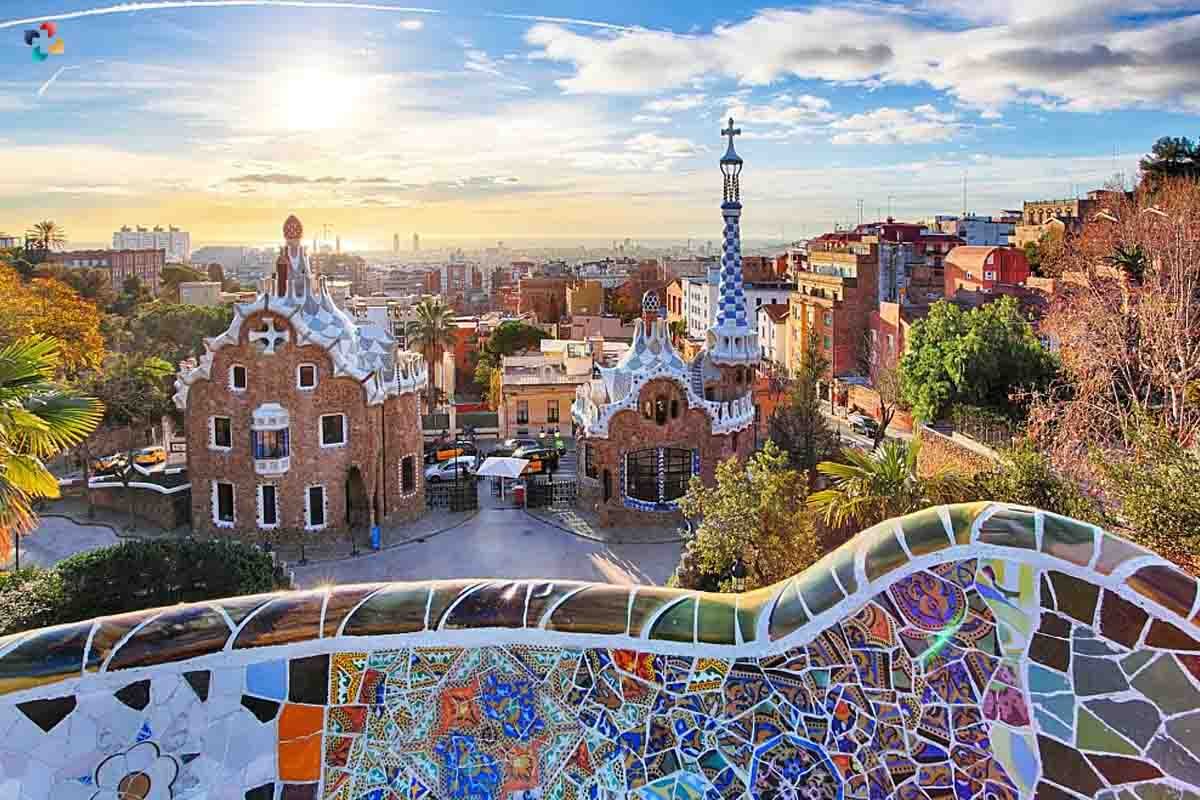 In Spain, it employs 45,000 individuals; 52% are women and 67% have some kind of post-secondary education. Genomica, Esteve, and Almirall are just a few of the Spanish pharmaceutical firms; some of the world's top 10 pharmas, including Sanofi and Merck, also have offices there. The almost 28,000 people already employed in Spain's healthcare technology industry provide a further area of promising growth.
Spain offers numerous opportunities for professionals to expand their career in the life sciences industry. With its central and well-connected position in Europe, having experience working in Spain will set you apart from other life science experts and look fantastic on your resume. Moreover, Spain is one of the prime locations for lifesciences jobs in Europe, making it an ideal destination for professionals looking to advance their careers in this field.
8. Italy
Moreover, Italy is considered one of the most favorable locations for Lifesciences Jobs in Europe, given its top-notch life science manufacturing capabilities and its large workforce, employing over 66,000 people in the pharmaceutical industry, over 13,000 in the biotechnology industry, and 76,000 in the medical device industry.
With a 2019 output value of over €34 billion, Italy's pharmaceutical industry is among the most valuable in Europe. Even while Italy is up against stiff competition from developing countries, the presence of several of the world's top 10 pharmaceutical companies in the nation, including Pfizer and AbbVie, is helping to enhance the country's research and development activities.
Italy is a place to slow down and take in the country's cultural treasures and breathtaking scenery. Italian employees strive for a good work-life balance, prioritizing family time. In most cases, proficiency in the Italian language and expertise in a life science field are requirements for finding work in Italy.
7. Japan
Japan is a fantastic place for life sciences due to the country's stable economy, rapidly aging population, and expanding technological prospects. Medical innovation in Japan is fascinating because the Japanese are forward-thinking and they welcome cutting-edge technology and the nation has a thorough regulatory framework. Fukuoka is one of the top Locations for Lifesciences Jobs, equivalent to Silicon Valley in Japan, and is home to many aspiring Japanese entrepreneurs.
The pharmaceutical drug market in Japan is worth USD 770 billion (or 7% of the worldwide USD 1.2 trillion market), making Japan the world's second-largest pharmaceutical and medtech industry. Takeda, Daiichi Sankyo, and Olympus are only three of the world's leading pharmaceutical and medical device companies with roots or offices in Tokyo. These organizations provide plenty of chances to pursue a lucrative profession. Japanese employers not only provide long-term employment opportunities but also enticing perks like health insurance and retirement plans.
6. UK
The UK has an impressive history of life science discoveries and is at the forefront of the next generation of medical advances because to its highly trained life science personnel and state-of-the-art research facilities. The United Kingdom (UK) is a hub for research and development (R&D) because to its generous public and private investment possibilities; it is home to a number of promising life science startups as well as several huge corporations like GSK and AstraZeneca. If you're looking for Locations for Lifesciences Jobs, the UK is an ideal destination due to its thriving life sciences industry and numerous job opportunities.
Over a quarter of a million people are employed by the UK's life science business, which together generate an annual revenue of £80 billion. Building on the country's pandemic response, the UK government launched a ten-year strategy for the life science sector in 2021. The plan aims to address some of healthcare's most pressing issues, such as cancer and dementia. The plan's goals are to boost the industry, bring in new capital, and increase the number of high-paying employment in the field.
Many chances may be found in the south east of England, where many life science organizations are headquartered. This is because London and Cambridge are two of the major life science centers in the world. The United Kingdom's robust economy, high quality of living, and favorable working environments draw people from all over the world, increasing the country's already high level of diversity. It's a great place to advance in your career because of the generous benefits, like paid time off and medical care provided at no cost to you.
5. Switzerland
Switzerland, a country in the middle of Europe, has made significant contributions to the field of life sciences, earning it international acclaim. Small and medium sized enterprises (SMEs) throughout Switzerland, as well as multinationals like Roche and Novartis (both of which have their headquarters in Basel), profit from Switzerland's perfect infrastructure and highly-skilled employees working in the life sciences. Therefore, Switzerland is one of the top Locations for Lifesciences Jobs. Since Switzerland is not a member of the European Union, its regulation procedure for pharmaceuticals and medical devices is less stringent than in the EU.
Combined with the pharmaceutical and chemical sectors, Switzerland's biotech industry accounts for more than 50,000 employment and more than 40% of the country's total exports. Both large pharmaceutical corporations and smaller biotech startups are interested in how artificial intelligence (AI) and big data (big data) may facilitate drug development, enhance medication design, facilitate patients' access to healthcare, and enhance procedures generally in Switzerland.
Switzerland is a terrific area to further your career because of the high pay and cheap taxes, as well as the many possibilities to work with some of the world's leading innovators in the life sciences. Traveling to any part of the globe is a breeze from here, which has helped attract major multinational corporations. Switzerland is a multilingual and multicultural country that is surrounded by five other nations. In addition to a high quality of life, Switzerland is a great place to visit because of its beautiful landscape, which is ideal for outdoor activities like skiing, hiking, and bicycling.
4. Singapore
Singapore's life sciences sector has expanded rapidly because of the city-state's emphasis on R&D and its growing biomanufacturing and clinical research activities. The city-state is the Asian headquarters for several multinational pharmaceutical and medical device corporations, including J&J.
Professionals with backgrounds in the laboratory, technical sales, and regulatory affairs are in high demand as more and more businesses use Singapore as a springboard into Asia. Quality assurance and engineering expertise are also in great demand due to the increasing number of new biotech companies opening. Overall, Singapore is one of the top locations for lifesciences jobs in Asia.
As well as being an important pharmaceutical center, Singapore is also becoming a major player in the medical technology sector. The government of Singapore has made medical technology one of its top priorities this year because of its promising future. Startups in Singapore are known for their innovative spirit and their ability to work together thanks to the city-well-developed state's environment and infrastructure.
Singapore is an attractive place to work in life sciences due to its high incomes, good quality of life, and prospects in a wide range of life science sub-sectors, as well as its reputation as one of the world's most stable economies.
3 France
We ranked France as the third best country for Locations for Lifesciences Jobs in the biological sciences. France's pharmaceutical market is expected to be worth $37.8 billion in 2020, and the country is home to many industry giants, including Sanofi, Pierre Fabre, Ipsen, and Servier. Clinical research is a major priority for the expanding French biotech sector, and the country's innovative health care start-up scene is thriving as a result. Foreign investors may find a welcoming environment in the country's supportive policy framework for research and development (R&D), which includes a focus on medical innovation.
The French government has made it a top priority to invest in the biotechnology and pharmaceutical industries as a reaction to the Covid-19 outbreak. France has pledged billions of euros to medical infrastructure, tax subsidies, and financial assistance for digitizing production and attracting foreign industry to keep the momentum going. All of this effort is being made with the end goal of becoming Europe's preeminent power by the year 2030.
France's membership in the Group of Seven and the Group of Eight indicates that its economy is among the world's strongest and most successful. Compared to other nations, France's typical 35-hour workweek makes it simpler to strike a healthy work-life balance. There is a great quality of life there, excellent medical care, and a lot of paid time off for employees.
2. Germany
Germany offers excellent locations for lifesciences jobs due to its major life science centers, such as Frankfurt, Munich, and Stuttgart, which are powered by the country's world-class manufacturers, who export a broad variety of medicines, medical technologies, and medical equipment to patients all over the world.
Thanks to substantial yearly government funding and a wealth of cutting-edge resources, Germany is a research and innovation hub, and in 2020 it was awarded more than a thousand patents in the field of medical technology. The "Mittelstand" consists of small and medium-sized businesses that are essential to Germany's thriving life science sector and are responsible for developing many of these innovative and cutting-edge new ideas.
The average German works fewer hours per year than their European counterparts, and their minimum yearly holiday entitlement is usually 30 days, making Germany a desirable destination for vacationers. Germany's central location in Europe and its state-of-the-art transportation systems make it a convenient gateway to a number of major cities across the globe, such as London, Amsterdam, and Paris.
Germany is an excellent country in which to raise a family because of its low cost of living and excellent educational system. The country's culture is rich and diverse, and the country's largest cities, such as Berlin, Frankfurt, and Munich, provide something for everyone, from the cutting-edge and business-focused to the ancient and aesthetically charming.
1. USA
The United States ranks first on our list of recommended countries for life science careers due to its robust economy, innovative research institutions, and cutting-edge technology. Several major cities in the United States serve as epicenters for the life sciences industry, offering diverse Locations for Lifesciences Jobs. Boston and San Diego, for example, are at the forefront of biotechnology research and development, while New York and New Jersey are home to pharmaceutical behemoths Pfizer and Johnson & Johnson, respectively.
The United States pharmaceutical market was worth approximately $530 billion in 2020, or 46% of the global total. The United States is home to six of the world's ten largest pharmaceutical corporations, including Pfizer, Amgen, and Johnson & Johnson. This business provides a significant number of highly trained employees, invests much in R&D, and serves as a major export industry for the United States.
Drug discovery in cancer, diabetes, and autoimmune illnesses, which pose serious global health challenges, is particularly strong in the nation. Moreover, there are a plethora of pioneering biotechs making strides in novel therapeutic areas like immunotherapy.
In addition to its prominence in the medical field, the United States is also the largest consumer market for cutting-edge medical equipment. The market for medical device makers in the United States is expected to be worth $176.7 billion in 2020. Because of the aging population and the rise in chronic illnesses in the United States, this is likely to rise annually.
Locations for Lifesciences Jobs such as San Francisco, California, and Silicon Valley, the global epicenter of innovation and home to digital giants like Apple, Alphabet/Google, and Facebook, all of which are making inroads into the healthcare industry, provide a wealth of chances for those interested in medical technology careers. Startups often locate here because of the area's well-developed commercial infrastructure and ready availability of cutting-edge research and development tools.
The life sciences industry in the United States is home to an astonishing 1.2 million people, making it an excellent location in which to expand your professional network and get exposure to leading experts in the field. The United States, which consists of 50 individual states, is both very varied and exceedingly well-connected, making it a breeze to travel throughout. There's a lot to see and do in the world, from the neon of Broadway in New York to the sunshine of Los Angeles' beaches to the majesty of Colorado's Southern Rocky Mountains.