No matter what age you are, proper nutrition is essential, but it is particularly crucial for the development of young children. Providing Healthy Treats Your Kids will Love that are rich in nutrients helps lay the groundwork for good eating patterns that they may carry with them throughout their lives.
Nevertheless, every parent who has a picky eater is familiar with the struggle of trying to locate nutritious dishes that their child will really eat. Delicious and nutritious are not mutually exclusive concepts! Try some of these kid-friendly meals that are packed with flavor and nutrition if your children are finicky eaters.
Here are 7 Healthy Treats Your Kids will Love;
1. Frozen banana ice cream
I scream you scream, and your children will scream for ice cream if you serve them this delicious and healthy dish. Leave behind the sweet ice cream prepared with dairy products. Use frozen bananas as a substitute for fresh ones for a healthier option.
You can convert this into a delightful Healthy Treats Your Kids will Love by adding peanut butter, vanilla, or chocolate powder to it, much like the recipe for frozen banana ice cream that is provided by Tasty.
2. Veggie sauce
A fussy eater is likely to reject an otherwise healthy dish if there is even the slightest trace of a green vegetable in it. The use of sauces is an excellent method for concealing such vegetables. Consider a couple of the suggestions made in this recipe for tomato sauce from My Fussy Eater.
Before mixing, the veggies, such as tomatoes, carrots, celery, and spinach, should be reduced in size by cooking. Then, in order to ensure that children consume a sufficient quantity of fruits and vegetables, add the sauce to any kid-friendly cuisine, such as pizza or spaghetti.
3. Greek yogurt and fruit parfait
Greek yogurt and fruit parfait are Healthy Treats Your Kids will Love. Sugar is very appealing to kids. Find naturally sweet items to give kids rather than produced ones like candy bars. These will satisfy their sweet tooth much better.
This dish from Simply Home Cooked calls for a substantial supper made by combining crunchy granola, Greek yogurt, honey, and berries to create a meal that is filled with proteins and vitamins. Eat more probiotic yogurt to improve the health of your digestive tract.
4. Chicken Noodle Soup
A dinner consisting of a substantial bowl of chicken noodle soup is Healthy Treats Your Kids will Love. It is the perfect choice for calming an upset stomach. According to research that was published in Harvard Health, chicken broth has a variety of nutritious elements that may help develop strong bones and enhance the immune system.
In order to make the broth, you need to follow the instructions that were published in Taste of Home and boil chicken bones, herbs, and vegetables. Before serving, you may drain the vegetables and take them out if you have a fussy eater in the house. After that, put in the chicken and the noodles.
5. Homemade applesauce
Make some applesauce in the kitchen for a tasty and wholesome homemade snack. Cinnamon, which is used in this delicious and naturally sweet dish, is a spice that is filled with antioxidants and helps decrease inflammation. Apples, on the other hand, include a lot of different vitamins as well as fiber. This applesauce recipe is simple to make and Healthy Treats Your Kids will Love.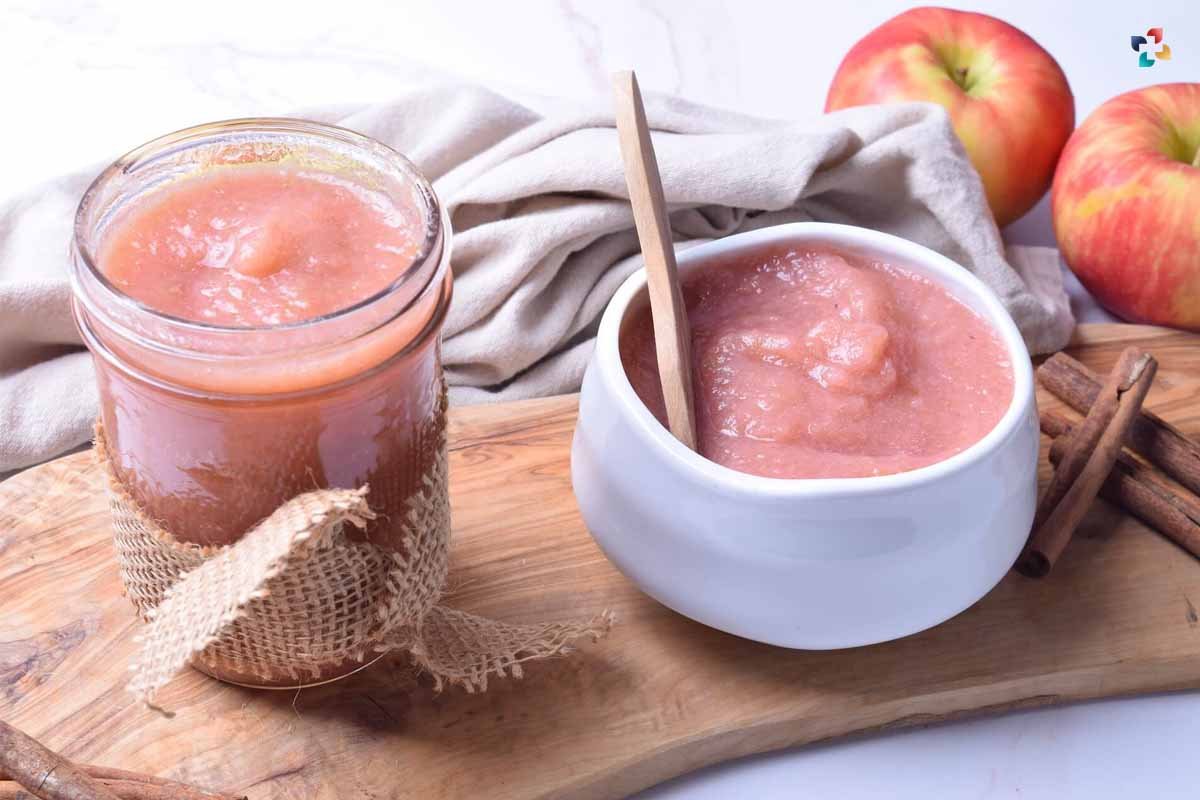 Cooking down apples, then adding sugar and cinnamon before putting them in jars and reducing them further is the method outlined in this recipe from Allrecipes. To spice things up, you might try including additional fruits like pears into the mix.
6. Coconut flour pancakes
According to Healthline, coconut flour is an excellent replacement for flour made from grains since it does not contain gluten and is loaded with a variety of nutrients like protein, fiber, iron, and healthy fats.
Make some pancakes with apple filling that are prepared with coconut flour, using a recipe like the one from Wellness Mama. In addition, you may make nutritious cakes and donuts by using coconut flour.
7. Oatmeal raisin cookies
The act of cooking is known to bring people together. Not only does teaching your children how to cook pass on an important life skill to them, but it also gives you the opportunity to share an experience with them.
Find kid-friendly culinary activities such as the oatmeal raisin dish from Food Network, which is created with healthful oats, raisins, cinnamon, and honey. Combine the ingredients for the dough. After that, savor the warm, freshly cooked dessert (or breakfast).
Also Read: Eating Healthy: 6 Tips to Keep in Mind