The coronavirus epidemic and the ensuing research, production, and distribution of vaccines have altered the landscape for the pharmaceutical sector, and authorities like the FDA and other comparable bodies throughout the world are now looking to streamline and hasten its clearance processes. With a great push for research and development and the building and expansion of pharmaceutical production facilities as a result of enormous revenues, advancements are now occurring at a dizzying pace. It might be challenging to keep up with everything that is happening in the industry, so we have compiled a list of the finest blogs to read in 2023 that offer the best knowledge and guidance.
Here are the Top 25 Pharma Blogs to Watch;
1. Fierce Pharma
Fierce pharma blogs provide comprehensive coverage of the pharmaceutical industry, from late-stage drug research through the whole lifecycle, including regulatory approvals, payer negotiations, manufacturing, marketing, patent battles, government investigations, and regulation, M&A transactions, and more.
2. PharmaTimes
PharmaTimes delivers a unique combination of news articles, interviews, features, case studies, analysis, and commentary on the most pressing topics confronting the pharmaceutical and healthcare industries of pharma blogs.
3. Pharmaphorum
Pharmaphorum pharma blogs that assist its pharmaceutical sector customers via the publication's reach and reputation, as well as its consultative and innovative marketing, medical, communications, and digital innovation skills.
4. Elsevier
Elsevier pharma blogs assist institutions and professionals in advancing healthcare, advancing open research, and enhancing performance for the betterment of mankind. This is reflected in their blog, which covers themes like technology and operational efficiency.
5. PharmTech
About: PharmTech.com is a source of information for the worldwide pharmaceutical manufacturing and drug development community of pharma blogs. They provide information on process development and manufacturing, formulation, drug delivery, ingredients, regulatory, analytics, packaging, supply chain, and outsourcing.
6. Pharmaceutical Commerce
Pharmaceutical Commerce is a publication for biopharma commercial executive decision-makers that focuses on the business processes and technology involved in marketing licensed medications.
7. European Pharmaceutical Review
European Pharmaceutical Review is the most authoritative source for the most recent information on medication analysis, formulation, distribution, production, and regulation of pharma blogs.
8. The Catalyst
The Catalyst by PhRMA provides the most recent biopharmaceutical industry news and ideas for pharma blogs.
Biopharmaceutical industry
Pharmaceutical news
9. Pharma Pathway
Pharma Pathway is a health and pharmaceuticals network. It is a resource for knowledge about pharmaceutical production and healthy living. The pharma blogs network offers extensive information, including Guidelines, Standard Operating Procedures, Validation, and Calibration.
10. Certara
Certara is the top drug development consulting firm, offering services for the discovery, preclinical, and clinical phases of drug development. Our objective is to assist our clients in accelerating decision-making and enabling the multidisciplinary methods required for translational research.
11. Pharma Voice
Pharma Voice is a resource for executives in the life sciences and other healthcare service professionals' pharma blogs. The main audience consists of executives and corporate managers from the pharmaceutical, biotechnology, medication delivery, marketing communications, clinical services, contract research, drug development, and information technology industries, among others.
12. Pharmaceutical Microbiology
Dr. Tim Sandle is a chartered biologist with a Bachelor of Science in Applied Biology, a Master of Education, and a Doctor of Philosophy from Keele University. Dr. Tim Sandle examines a variety of microbiology-related issues in his blog Pharmaceutical Microbiology.
13. World Pharma News
World Pharma News is one of the world's most renowned web-based pharmaceutical news organizations, dedicated to providing and communicating the most significant pharmaceutical news and accomplishments of pharma blogs.
14. Pharma Manufacturing
Pharma Manufacturing fulfills the informational requirements of pharma and biopharma professionals in manufacturing and operations, quality assurance and quality control, regulatory affairs, engineering and project management, packaging, and corporate management.
15. Pharma Tutor
This site offers insightful information for pharma students. It features pharmaceutical industry debates. In addition to detailing employment options, it includes information on topics of interest for researchers in this business of pharma blogs.
16. In Vivo
In Vivo is a resource for business strategy in the life sciences, spanning the biopharma, Medtech, and diagnostics sectors and providing a unique insight into the dynamics affecting global healthcare of pharma blogs.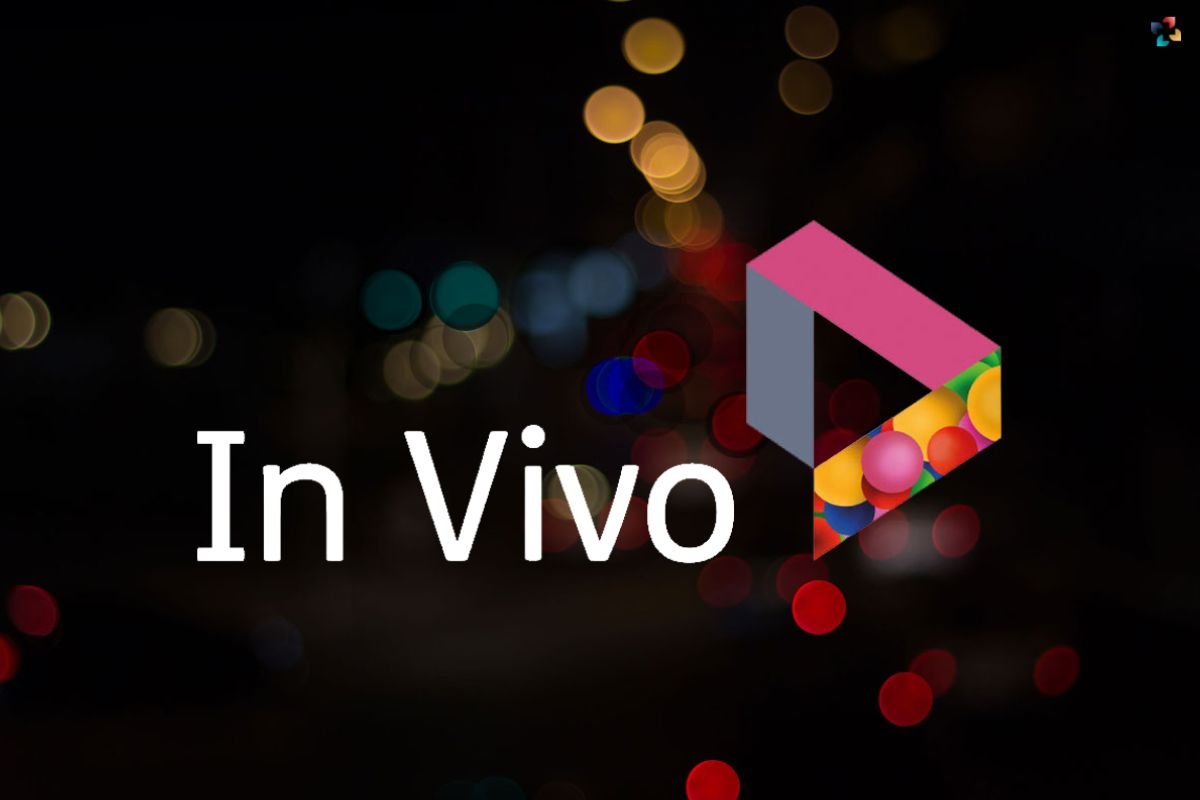 You may discover insightful interviews with prominent industry leaders and thought-provoking articles on their blogs that will help you forecast future industry trends and stay current on the most recent dealmaking, marketing, R&D, regulatory, and finance tactics.
17. STAT
STAT provides access to academia laboratories, biotech boardrooms, and political backrooms. They investigate scientific innovation with a critical eye, analyze business strategy, and document fierce fights for talent, money, and market dominance.
18. Eye for Pharma
Reuters also provides the latest news on the pharmaceutical business, serving as a forum for senior-level pharma executives, patient organizations, and other health stakeholders to share ideas and examine altering trends and practices.
19. Pharma IQ
Pharma IQ was founded so that the pharmaceutical community may continue their discussions beyond gatherings. The site has expanded over the last decade to become a prominent destination for research, information, and tools for all elements of the pharmaceutical industry.
20. PharmExec
Feature pieces in PharmExec are written by guest columnists and staff writers of pharma blogs. It is written from the perspective of an executive about regulatory challenges, technological news, and marketing trends.
21. Fdalawblog.net
FDA Law is a group of attorneys specializing in problems that affect all firms regulated by the FDA. The group can explain where your product originates from, where it goes, and the manufacturing issues it faces. They investigate food, medicine, and medical device concerns with a vast array of specializations.
This website is for those who like learning about all the medical difficulties inside the pharmaceutical business and what is being done about them.
22. Pharmamirror.com
The Pharma Mirror Magazine was created by Fahad Hussain, who also serves as its editor-in-chief. This publication gives free access to peer-reviewed pharmaceutical journalism that is compiled from across the globe.
This website is for you if you are interested in hearing a global viewpoint as interpreted by someone with a Bachelor of Pharmacy and a Master of Pharmacy in clinical pharmacy and pharmacology. Briefly, Fahad Hussain understands what he's talking about and collects information from numerous sources throughout the globe to disseminate knowledge.
23. Pharmaguideline.com
Since 2008, Ankur Choudhary, a pharmaceutical blogger from India, has produced more than 2,500 blog articles on his hobby. These pharma blogs are constantly updated with Ankur's research, and his engaging writing style has attracted tens of thousands of visitors.
This site is for you if you like high-quality, expertly-written articles and research.
24. 33charts.com
33 Charts is a blog authored by Baylor College of Medicine doctor Bryan Vartabedian. This website of pharma blogs, he claims, is a "sandbox for my mind" where he may record his thoughts to better comprehend how he perceives the world. He writes about the stress of being a doctor and the unique perspectives he has on the medical sector.
This page is for you if you want a more personal view of the pharmaceutical business from a professional physician.
25. Cafepharma.com
Cafe Pharma is a job board and forum for the medical profession. You may discuss current events, and job opportunities, and even get legal counsel with other medical professionals.
If you are in the medical business and have questions or are seeking a career change, this website is for you.
Bottom Line
Social media is nothing new in pharma marketing. Customers of pharmaceutical companies are heavily involved in social media, where they discuss the advantages and disadvantages of pharmaceutical goods in online forums. Pharma marketing influencers must carefully traverse the digital landscape to comply with industry laws while also serving as a valuable resource for their online communities since they face some particular difficulties in the highly regulated pharma business. We hope you enjoyed reading our blog and received important insights.